small acts &collaborations - ongoing.
one act plays
individually diverse
building to a larger
creating a whole.



---


'Dance in the Key of Paternal Grandmother'

- a body based work in response to an artefact a cófra (food storage cupboard/chest) at the National Museum of Country Life in Mayo as part of 'Guide', a programme artist Dr Rajinder Singh created and deployed for the 2022 FolkLife residency. Other artists taking part were Breda Mayock, Alice Maher, and writer Alice Kinsella

FOLKLIFE a curated programme by Culture Works and a collaboration between the National Museum of Ireland - Country Life, The Linenhall Arts Centre, Artsquad and Mayo Arts Office, funded by the Arts Council under its Faoin Speir initiative


I worked with Raj over a period of 8 weeks in conveying, measuring, understanding and developing a body based response to the cófra.
The 'score' for cófra consists of text and drawings as well as the videoed performances.
Dr Rajinder Singh
Here is an introduction to 'Guide':Guide is a 6 to 8 week body based movement oriented program focused on the role of the body in art. It asks what kind of questions or discussions in exhibition-making may necessitate an engagement of choreographic thinking. It is underpinned by the consideration that our engagement with art always comes from a place of embodiment and attempts to harness the senses which are often marginalised in art practice, criticism and appreciation to enable new modes of engagement and appreciation.
Guide considers cultural artefacts and infrastructure through ideas around the body, embodiment and the senses. It is geared towards conveying, measuring, understanding and developing a body based response to art and art spaces while exploring what value and wisdom our bodies can contribute to our experience.
Central to Guide are the deep and complex contested histories our bodies and movements have in moving through certain places and spaces. Our bodies are sites in which socio-cultural codes are mediated revealing injustices in our movement and our unequally distributed rights to dwell and move through a cultural space. How can we measure, explore and navigate the societal and spatial conditions of cultural spaces that reinforce a bias towards a white, sanitary and predominantly male, able body? How is this reflected in the body based response to art and art spaces and how can it encourage new modes of embodied engagement.
Guide's ultimate aim is to create a work in process, a contingent exploration, not only to enable new modes of engagement and appreciation but as a tool to hack, critique and challenge spatial, societal and cultural constructs within an exhibition. Participants to the programme, through group and individual sessions and multiple visits to the exhibition over a period of 8 weeks, connect with their bodies and work towards creating a 'score' on their chosen cultural artefact or space within the exhibition. The aim of the program is to produce a 'score' as a subjective interpretation of the narratives that arise from within the body-based work created on and off site as a series of moments, broken up and reassembled like a collage through poetic and image-based modes of thought on performance.
---
Container of Gathering - a zine (2020)
A collaborative zine made with Joanna Kidney. During a research trip to Iceland in 2019 Joanna and I spotted a convergence in the way we document our connection to the natural world and its objects. This zine celebrates those connections, that location and this creative friendship.
#handheldobject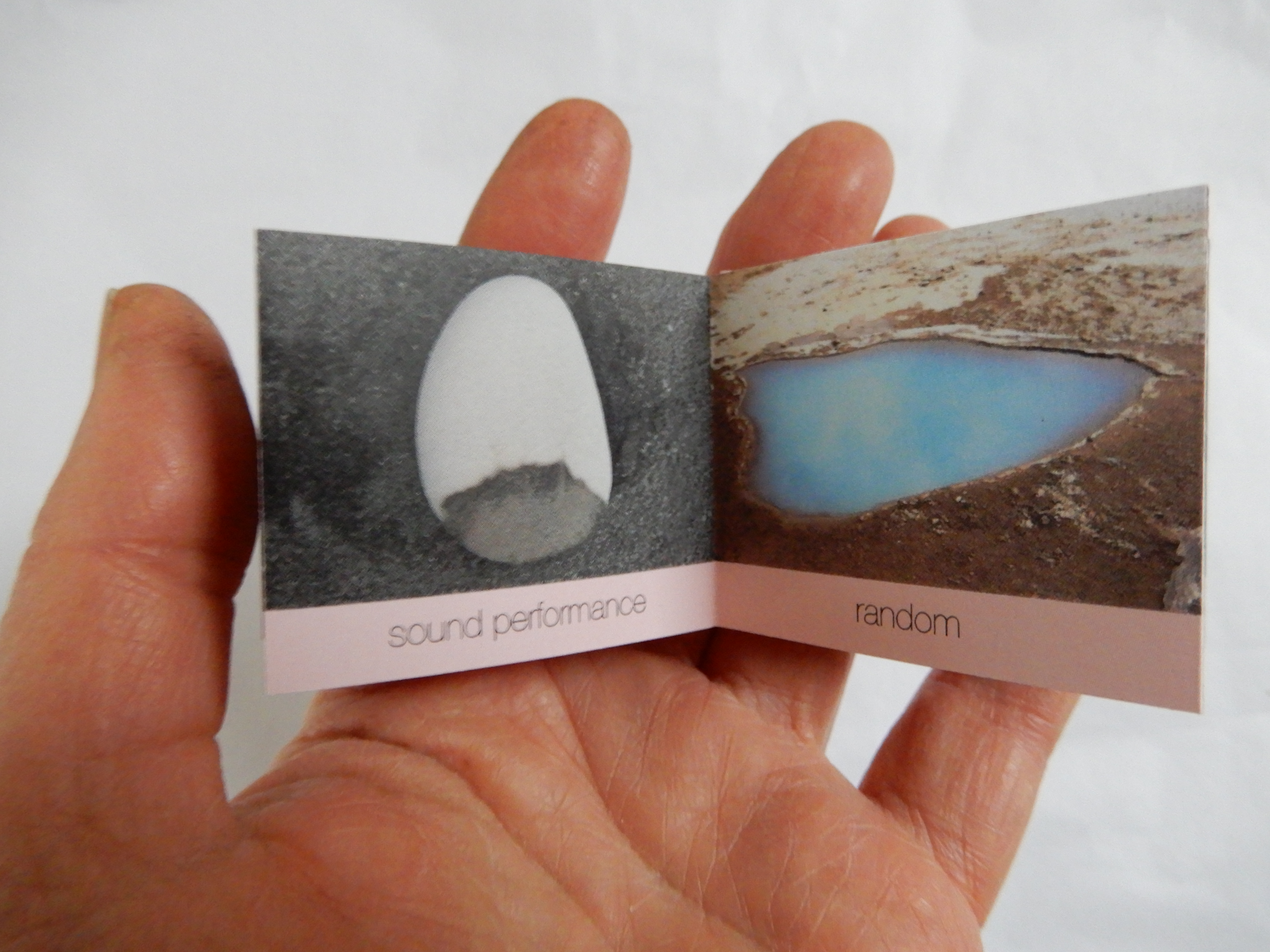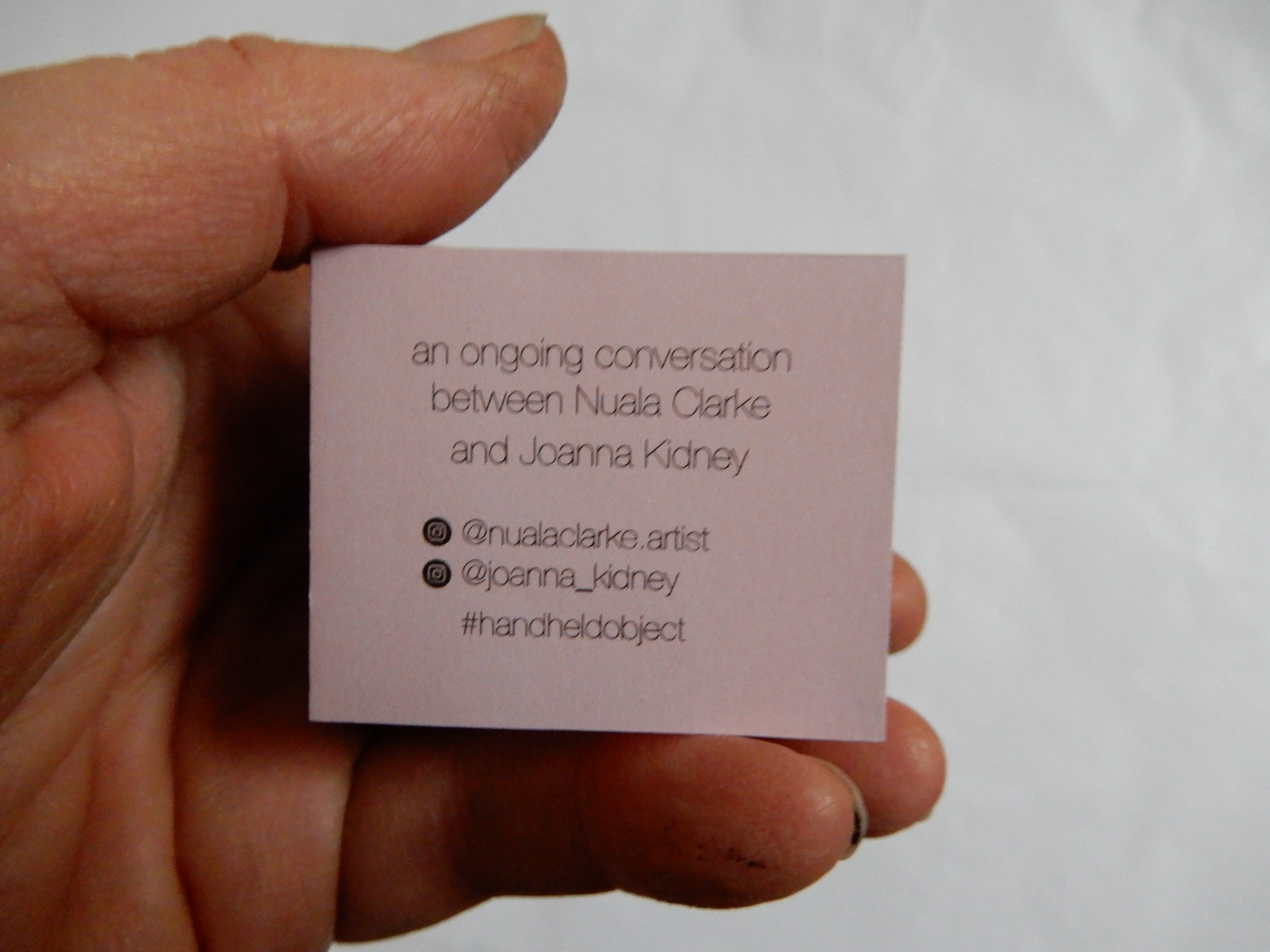 ---
Find - a public art project

FIND was a series of temporary artworks/installations/events in and around the town of Castlebar, Co Mayo. The works are installed within walking distance of each other and found via the maps included in the brochure or by attending the guided artist tours. The Linenhall Arts Centre acted as central headquarters/studio for participating artists and audience alike.

These artists also had the opportunity to be mentored and supported by International profile artists Alice Maher and Aideen Barry during the development and realisation of their ideas.

The theme of FIND is experience of temporary work, and documentation and legacy of temporary work. Artists were encouraged to consider discreet or 'hidden' works that will be 'unravelled', or be revealed, via the event tour, and maps – encouraging the audience to search out the work.

This project
was the first collaboration of the Linenhall Arts Centre and the Mayo County Council Public Art Programme, curated by Gaynor Seville. 2014
The Mayo artists who were selected for the commissions are Ian Wieczorek, Amanda Rice, Chris Leach, Nuala Clarke, Alice Dixon and Joanna Hopkins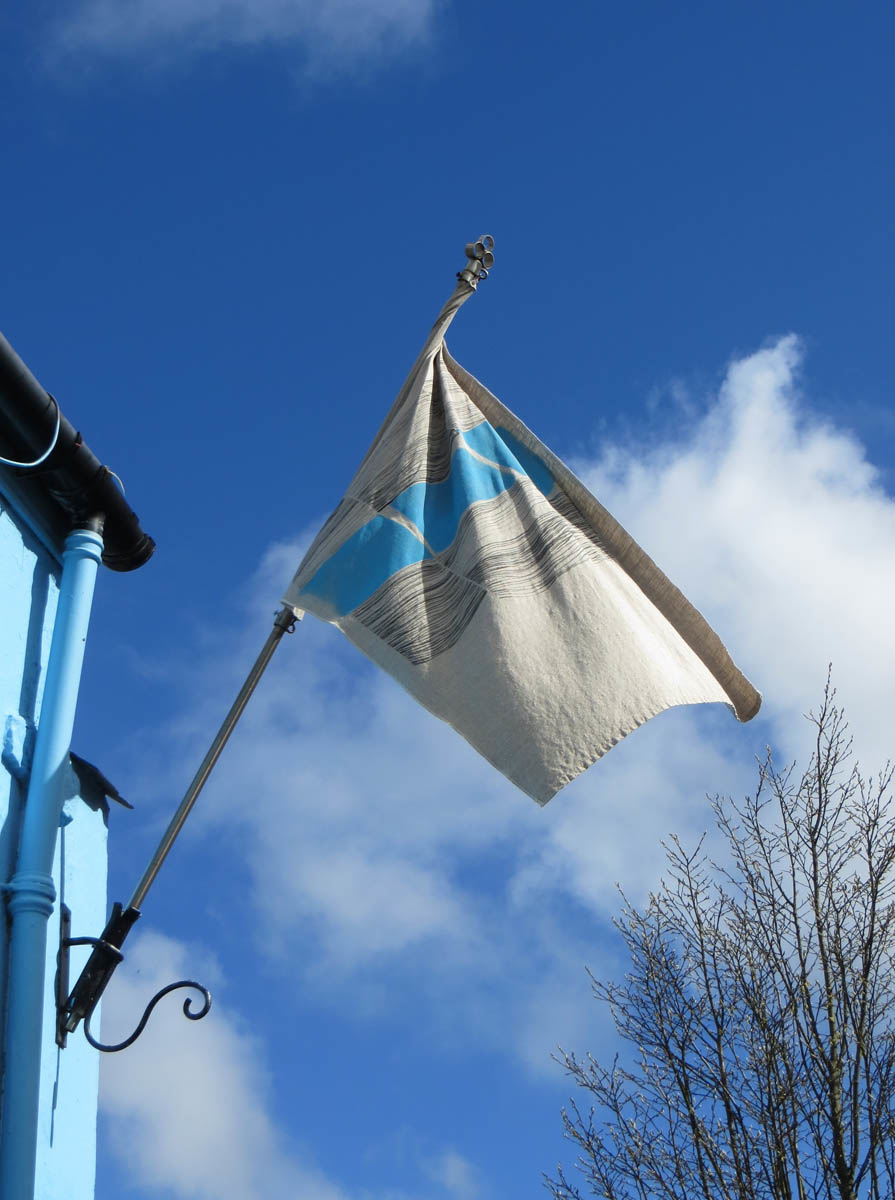 "woven found" collaborative site specific commissioned installation. Images by Nuala Clarke; textual components by Crystal Gandrud.



30 linen flags flew over Castlebar's Castle Street, honouring the "boom times" of the local linen industry (1700's). Hand painted images and printed text both celebratory of and elaborating upon the profound story of the manual production of linen.





---
Numberless Dreams: A Yeats Day Exhibition

"I bring you with reverent hands
The books of my numberless dreams."

Between Spaces- an installation.
The difference between awake and asleep is the weight and opacity of gossamer. A perceived veil, perhaps imaginary, perhaps imaginary. And what, we wonder, is the difference? It is there, between, that our curiosity ventures. We wait. We see. And we gather. Then we wake from a dream; dream while awake; fall asleep both to dream and wake up. As if peeking sideways through glassine, it reveals the invisible inferences and spaces where we create both automatically and purposively. And also in that space we do nothing; we witness and we are delighted.

Hamilton Gallery, Sligo
2014
Helen O'Leary
Shawn Dulaney
Steven Corsano
Helen O'Toole
Crystal Gandrud and Nuala Clarke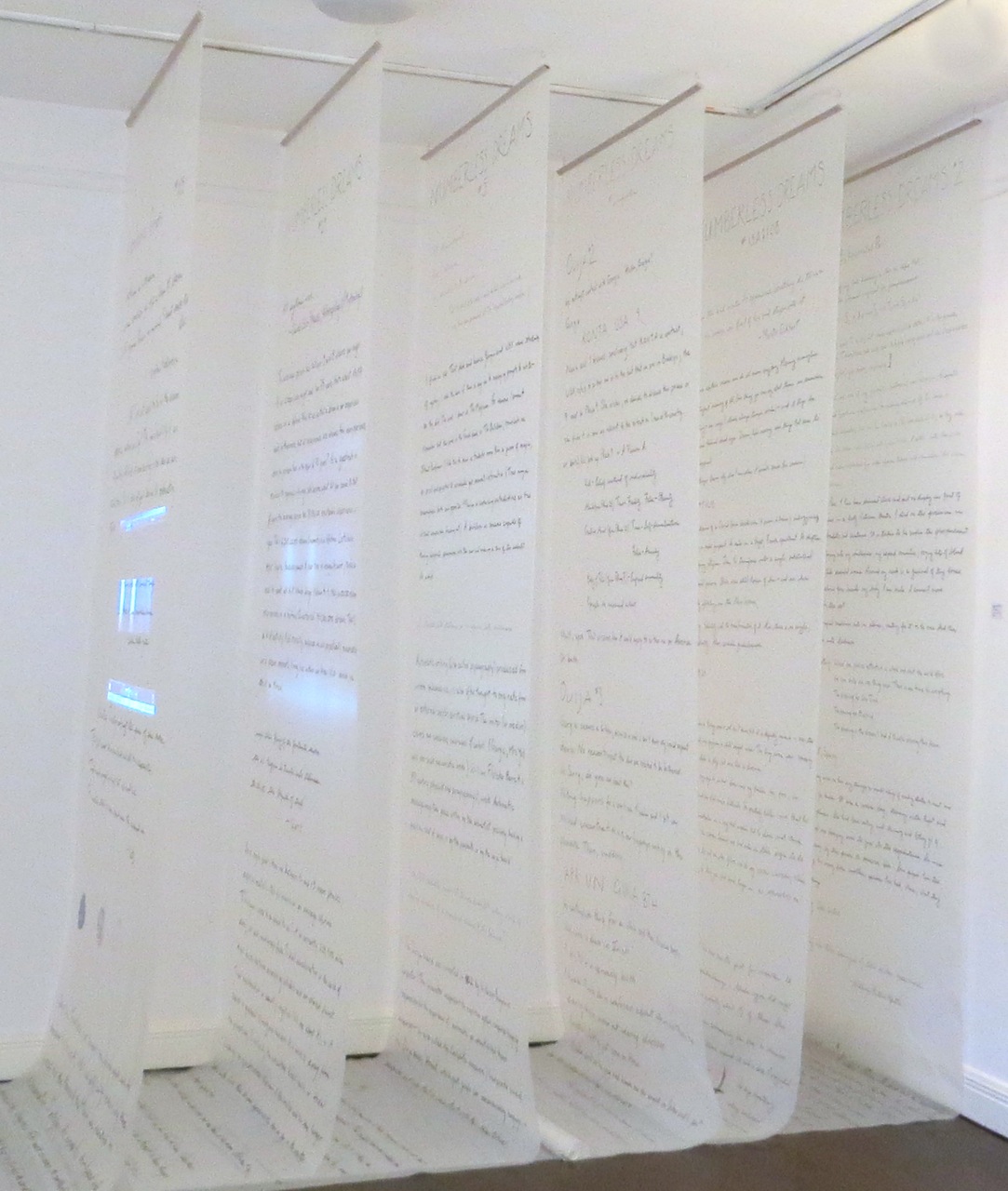 Text: W. B. Yeats. Phase Fourteen,
A Vision
photographing the photographer 2015.
I saw Bill Cunningham at the new Whitney Museum.
I happened to be next to him as he asked the guard to pose.
The guard tried disuading him. I sidemouthed to the guard that he might just pose as the photographer was famous and that he could be in the NY Times.
After Bill got the shot he thanked me for helping him.